Dept. of Defense

Consolidated Adjudications Facility (DoD CAF)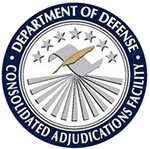 As a result of the May 3, 2012 Defense Base Realignment and Closure (BRAC) decision, all of the Department's Clearance Adjudications Facilities (CAFs) were co-located in the Defense Adjudications Activities Facility (DAAF) building on Fort George G. Meade in Anne Arundel County, Maryland.
The Defense Adjudication Activities Facility (DAAF) is now home to all of the adjudicative offices of the Department of Defense, ensuring a trusted workforce in support of the war fighters and our nation's security.
After much deliberation and with the concurrence of all Components, it was decided to consolidate all of the non-intelligence CAFs [Army, Navy, Air Force, Joint Staff, Washington Headquarters Services, Defense Industrial Security Clearance Office (now PSMO-I) and the adjudicative functions of the Defense Office of Hearings and Appeals], thereby creating the new Department of Defense Consolidated Adjudications Facility (DoD CAF).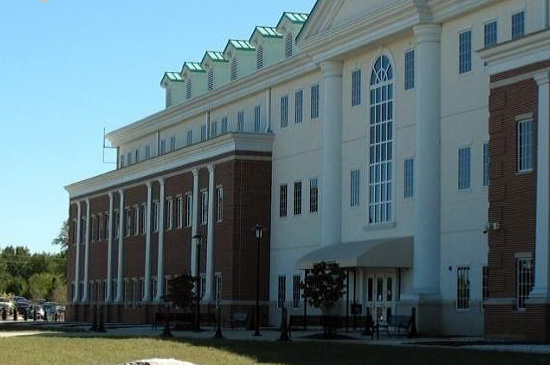 DOD CAF at Ft. Meade, MD (DOHA included)
Due to the unique nature of their missions, it was decided not to consolidate the intelligence CAFs (NSA, DIA and NGA). The DoD CAF is the sole authority to determine the security clearance eligibility of non-intelligence Agency DoD personnel occupying sensitive positions and/or requiring access to classified material including Sensitive Compartmented information (SCI). These determinations involve all military service members, applicants, civilian employees and consultants affiliated with the Department of Defense. The DoD CAF also adjudicates security clearance eligibility for staff of the United States Senate and House of Representatives, the Congressional Budget Office, and the United States Capitol Police. Additionally, the DoD CAF renders favorable adjudicative determinations for employment suitability of DoD civilian employees and for Common Access Card (CAC) credentialing of non-cleared DoD contractor. For more information regarding the DOD CAF at Ft. Meade, MD., visit http://www.dodcaf.whs.mil/.