Our
Leadership
Dan Bradley Biography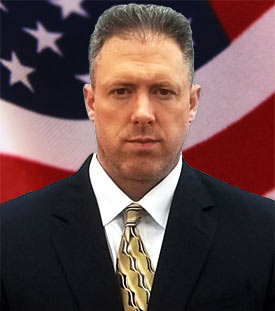 Principal Consultant/Owner
Washington, DC
U.S. Government & Industry Experience
Principal Consultant, DC Security Clearance Consultants, LLC., Washington, DC (Present).
Personnel Security Specialist, Department of Energy (DOE), National Nuclear Security Administration (NNSA), Associate Administrator for Defense Nuclear Security, Office of Personnel and Facility Clearances and Classification, Applicant and Reinvestigation Adjudication Division, Kirtland Air Force Base, Albuquerque, NM
Program Security Manager (PSM), R&K Enterprise Solutions, Government SAP Security Officer (GSSO), Special Access Programs, Air National Guard, Joint Base Andrews, MD
Case Adjudicator, ManTech, Environmental Protection Agency (EPA) Contract, Washington, DC, HSPD-12 & Suitability Determinations
Contract Special Investigator,  CSC (DHS - ICE & CBP Contracts), Background Investigator
Sr. Personnel Security Specialist(Case Reviewer/Analyst/Scoper) , Addx Corporation (FBI Contract/Washington, DC), Law Enforcement and Contractor Investigation Unit (LECIU), Background Investigative work-related activities pertaining to potential employees, contractors and law-enforcement personnel assigned to FBI joint task forces.
Investigator I, US Investigations Services (USIS) (OPM Contract), Background Investigator
Personnel Security Specialist (Adjudicator), Defense Security Service (DSS), Defense Industrial Security Clearance Office (DISCO), [now known as the Personnel Security Management Office for Industry (PSMO-I), Department of Defense Consolidated Adjudications Facility (DoD CAF)], Ft. Meade, MD.
Special Agent/Investigator, Office of Personnel Management (OPM), Federal Investigative Services (FIS), [now known as the National Background Investigations Bureau (NBIB)]
Special Agent/Investigator, Defense Security Service (DSS), Department of Defense (DoD)
Industrial Security Specialist, Defense Security Service (DSS), Department of Defense (DoD)
Drug Program Specialist, Department of the Interior (DOI), Washington, DC
Security Clearance History
DOE Q eligibility (Sept 2017 – Nov 2017) Department of Energy (DOE)
TOP SECRET eligibility (May 2014 - PRESENT) DoD CAF Special Access Programs (SAPs)
TOP SECRET eligibility (Jan 2013-May 2013) Office of Personnel Management (OPM)
TOP SECRET eligibility (Oct 2011-June 2012) Washington Headquarters Services (WHS)
TOP SECRET eligibility (2005-2008) Office of Personnel Management (OPM)
TOP SECRET eligibility (2000-2005) Washington Headquarters Services (WHS)